We offer a wide range of services, from design and installation to remodelling and repairs. Our experienced staff is dedicated to providing our customers with the best possible experience. We offer a variety of products and services to meet your needs, including:
Design: We can help you design the perfect kitchen for your home or business. We will work with you to create a layout that is both functional and stylish.
Installation: We offer professional installation services for all of our products. Our team of experts will ensure that your new kitchen is installed correctly and looks great.
Remodelling: If you're looking to update your kitchen, we can help. We offer a variety of remodelling services, from countertop replacement to complete kitchen makeovers.
Repairs: We can also help with any repairs you may need, from fixing a leaky faucet to replacing damaged cabinets.
We are committed to providing our customers with the best possible service. We offer free consultations so that we can learn about your specific needs and goals. We also offer a 100% satisfaction guarantee on all of our products and services. Contact us today to learn more about how we can help you with your kitchen needs.
---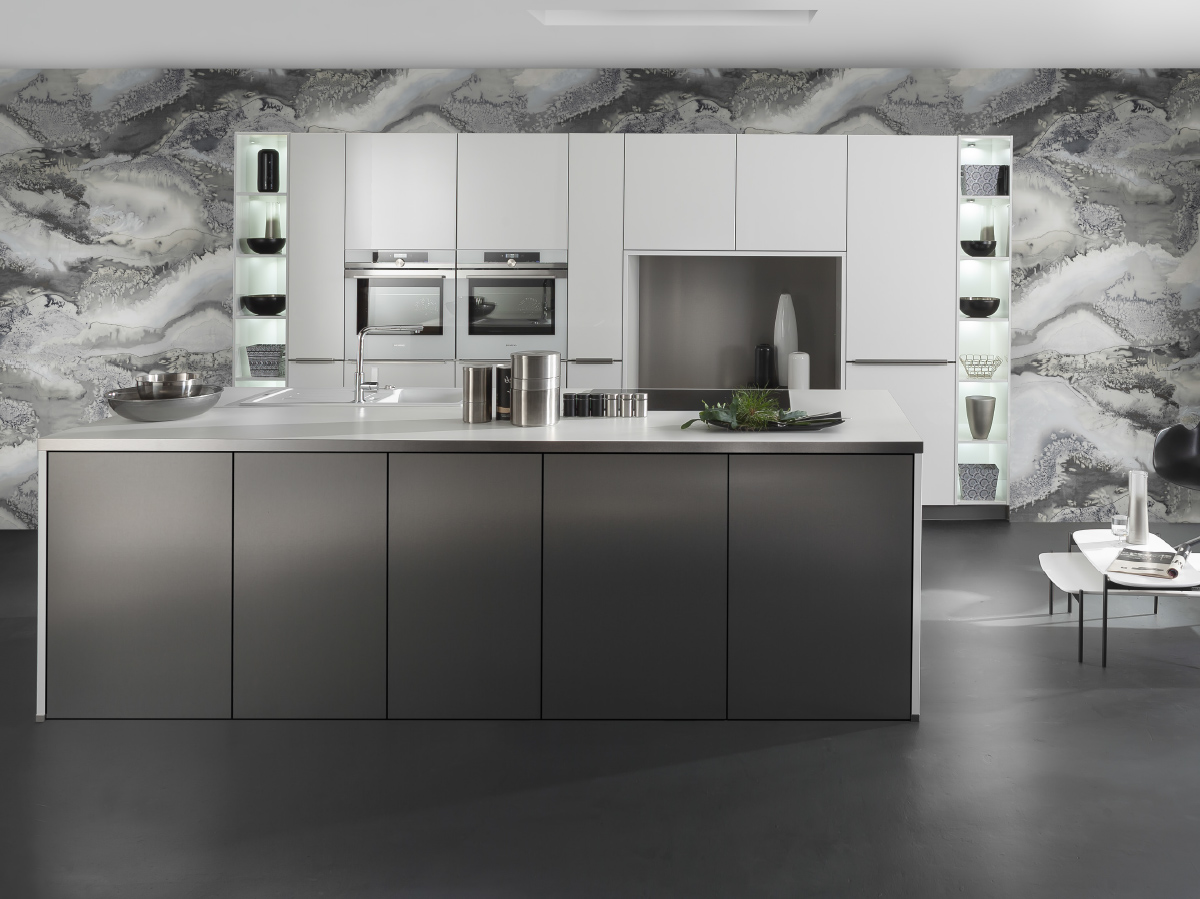 ---
Largest selection of kitchens on the market.
60-70,000 Kitchens in stock at any given time.
Quicklead turnaround on both small and large projects.
Includes a 7 year warranty.
Soft closing system as standard on all kitchens.
Thousands combinations of colours, tones surfaces and shapes.
With three different price categories we can ensure kitchens for all clients and budgets.
Kitchen Cabinets
Looking for new kitchen cabinets? You've come to the right place! Our kitchen cabinets are made from high-quality materials and construction, so you can be sure they'll last for years to come. Plus, we offer a variety of styles and finishes to choose from, so you can find the perfect look for your home.
Our kitchen cabinets are available in a variety of woods, including maple, oak, and cherry. Plus, we offer a variety of finishes, such as natural, stained, or painted. And, our cabinets are available in a variety of door styles, such as raised panel, flat panel, or glass.
No matter what your style or budget, we have the perfect kitchen cabinets for you!
Kitchen Worktops
Worktops are one of the most important features in a kitchen. They need to be tough and durable, as well as easy to clean. But they also need to look good. That's why we've got a huge range of kitchen worktops, in different materials and styles, to suit every kitchen.
We've got laminate worktops that are tough and easy to clean, with a huge range of colours and styles to choose from. If you're looking for something a bit more special, we've got granite and composite worktops that add a touch of luxury to your kitchen. And if you're on a budget, we've got solid wood worktops that are still tough and durable, but won't break the bank.
Whatever your style or budget, we've got the perfect worktop for your kitchen. So take a look at our range today and find the perfect one for your home.
Modern Kitchens
The heart of the home, the kitchen is easily the most-used room in the house. From hosting parties and entertaining guests, to family meal times and helping children with homework, the kitchen fulfills a number of purposes. So it makes sense to incorporate practical, stylish interiors that stand up to the rigours of daily use.
Whether you're planning a complete kitchen renovation or simply want to refresh your space, our range of modern kitchens will help you create a cooking and dining area that really works for your lifestyle.
Our kitchens are designed to be simple yet elegant, with clean lines and a minimalist aesthetic that can easily be tailored to your own personal taste. If you're looking for something more traditional, our classic wood kitchens are perfect for creating a warm and welcoming space.
Whatever your style, we have something to suit every home. Browse our collection of modern kitchens today and find your perfect match.
---
[wpforms id="9″]